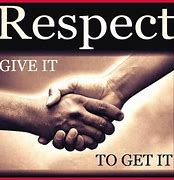 A chara,
At the meeting of Ard Chomhairle 24ú Meán Fómhair, I announced that the GAA will hold a national 'Respect the Referee Day' across the weekend of 22/23rd October 2022 to link in with county finals that will take place on these days; this allows the GAA to raise the profile of referees and, more importantly, an awareness among the rest of our members about the level of respect that we expect when it comes to supporting match officials.
If your county is hosting a county final on the weekend of the 22nd and 23rd of October, you are asked you to do the following to draw attention to the role of Referees:
Invite all active referees to attend
Announce the appointed referee in advance of the final, on the county website and/or social media.
Highlight the importance of 'Referee Respect' in the match day programme, (resources for this will be circulated by the GAA Communications Department).
Include a RESPECT Exhibition GoGames match at half-time
Have a football/sliotar presentation before the match to the match referee, this could be done by the RESPECT Exhibition GoGames Referee
As part of Referee Respect Day, the GAA will run a campaign on radio and social media platforms to highlight the importance of match officials, with a national launch taking place this coming Thursday, 13ú Deireadh Fómhair 2022.
In addition to the 'Referee Respect Day', several other initiatives will take place over the coming months, including:
Rules Review
Review of the Rules concerning infractions against Match Officials
Procedures
 Review of how serious infractions against match officials within the Association are processed
Updated training courses on disciplinary procedures for disciplinary committee at all levels
Additional training for match official reporting of infractions
 Going Forward
An in-depth review of the 'Give Respect Get Respect Campaign'
To be the embodiment of the GAA manifesto, Where We All Belong requires that no one is left out or left behind. The people who act as match officials ensure your games take place, and without them, there would be no games. These people are just as important to the GAA as every player, coach, committee member and volunteer. They are dedicated to Gaelic games, have a passion for their vocation and have families who are proud of the contribution they make. How we treat them says something about us and the only treatment we should tolerate is one of utmost respect.
If you have any feedback, please feel free to contact me or Bernard Smith in the Games Administration Department (bernard.smith@gaa.ie or 01 865 8694.)
Is mise le meas
Lathrás Mac Carthaigh
Uachtarán
https://rebelog.ie/wp-content/uploads/2022/10/Respect-image.jpg
180
174
Rory Noonan
https://shared3.sportsmanager.ie/~rebelognew/wp-content/uploads/2020/06/logo.png
Rory Noonan
2022-10-23 15:46:05
2022-10-23 15:46:05
GAA Referee Respect Day 2022