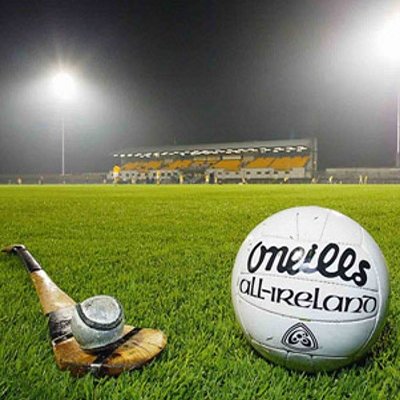 Rebel Óg notes and understands, the concerns raised by a number of clubs around the proposed league and championship structures for next season.
To clarify some of the issues surrounding competitions clubs can enter two, three, or even four teams if they have the numbers at the various age groups, as was the case this season.
From U14 up there will be both league and championship for all teams, but league only at C3 level, as is the case at present.
By implementing these changes Rebel Óg is aiming to ensure that all players get both league and championship games at the correct level for them. Stronger U13/15 players will naturally feature on U14/16 teams, but sometimes a player 'on the age' then loses out.
But running competitions for second, third, fourth and C3 sides the aim is to ensure all players get meaningful games, and hopefully will continue to play into adult level for their respective clubs.
Below is the email sent to all club secretaries last night.
A number of clubs have queried the proposal to run competitions for second Fe14 and Fe16 teams and also the competitions at Fe13 and Fe15. We wish to address those concerns, as follows:
1. The primary aim of our Fixture Plan is to provide a meaningful and appropriate games programme for all players.
2. Fe13 and Fe15 competitions have, heretofore, been organised to cater for clubs with large numbers of players. These competitions were primarily intended to cater for clubs that could field "on the age" thus allowing a full programme of games at every age group for those clubs. Most clubs in Cork do not enter Fe13 and Fe15; the average number of entries in recent years is 28 at Fe13 and 23 at Fe15 (out of 130 clubs including independent teams). These competitions were run by the Central Region in the past, North, Mid-South, East and West Regions did not run competitions at Fe13 or Fe15.
3. There have been a number of issues relating to the running of Fe13 and Fe15 competitions;
(i). Very few clubs field "on the age". Strong Fe13 players are used to augment the Fe14 team (and sometimes the Fe15 team) resulting in weaker Fe14 players getting limited game time and the stronger Fe13 players playing too many games; the same issue applies to Fe15/Fe16/Minor. This will be particularly relevant in 2021 as the games will almost certainly be run under Covid Guidelines. By having two teams at Fe14 and Fe16 divided into a stronger and weaker team, clubs are providing a full and meaningful programme of games for the broadest number of players, encouraging greater active participation and avoiding the stronger players at Fe13 and Fe15 playing in too many games and the weaker players not getting sufficient meaningful game time.
(ii). Rebel Og runs a very full and busy programme of games across all regions. Clubs have regularly objected to playing Fe13 and Fe14 on the same day or on consecutive days, likewise at Fe15 and Fe16; running two teams at Fe14 and Fe16 will significantly address this issue.
4. The proposed format allows maximum flexibility for clubs, enabling them to provide a suitable game programme for all of their players, as follows:
(i). A club can enter a first team and a C3 team (where 10 players only are tied, note that there cannot be a championship at C3, under general rule)
(ii). A club can enter a first and second team.
(iii). A club can enter a first and second team and a C3 team. If clubs wish to enter 3rdor 4th
teams this can be accommodated if there are enough entries.
5. Clubs will be required to prove that they have the players to fulfil their entries, if requested. Clubs that enter a second team must submit a list of 15 players who are first team players only. There has been a history recently of clubs entering competitions and then pulling out shortly after competitions start when they realise that they don't have sufficient numbers of active players to field in accordance with the fixture programme, thus ruining the competition structure for the remaining teams.
6. The second teams will be in a group with second teams only (and 3rdor 4thteams where applicable). Second teams will not be allowed enter in the regional competitions at Division 1, 2 or 3 level, for the reason outlined in point 5 above.
7. Having a second team means that all players will have a season long games programme, including a championship, improving participation at all levels. (Note; There is no championship permitted for Fe13 under General Rule).
8. All other eligible players, outside of the named 15, can play with both teams until championship. Players who play championship with the first team cannot subsequently play with the second team, in accordance with general rule.
9. We recommend that there would be separate mentors for each team, where available.
10. There will be Fe13 and Fe15 competitions organised, commencing in summer for Fe13 and later for Fe15, the format will be decided when the entries are finalised. There will be a minimum of 4 games in each code for each team, where numbers allow.
11. The Fair play rule is to be used, for second teams, in accordance with the regulations of Rebel Óg.
12. Rebel Óg encourages clubs, where possible, to avoid having individual players playing on more than two teams in each code. The purpose of this policy is twofold; to encourage the broadest possible participation in our games and to avoid player burnout. The Official Guide (6.17 Part 1) allows players from 4 years to play in an age group, apart from Fe12 down, where it is limited to 3 years.
Our aims
To provide the best playing experience for all of our players.

To structure our games programme to allow players of all abilities to reach their potential.

To develop and implement a fixtures plan that gives reasonable certainty as to when games will be played to clubs, mentors, players and their families.

To improve participation and performance across all age grades and levels of our games.
https://rebelog.ie/wp-content/uploads/2020/07/logo-hurlfoot1.jpg
400
400
Rory Noonan
https://shared3.sportsmanager.ie/~rebelognew/wp-content/uploads/2020/06/logo.png
Rory Noonan
2020-10-29 19:26:30
2020-10-29 19:26:30
Competitions for next season